The Grand Cherokee L Vs Dodge Durango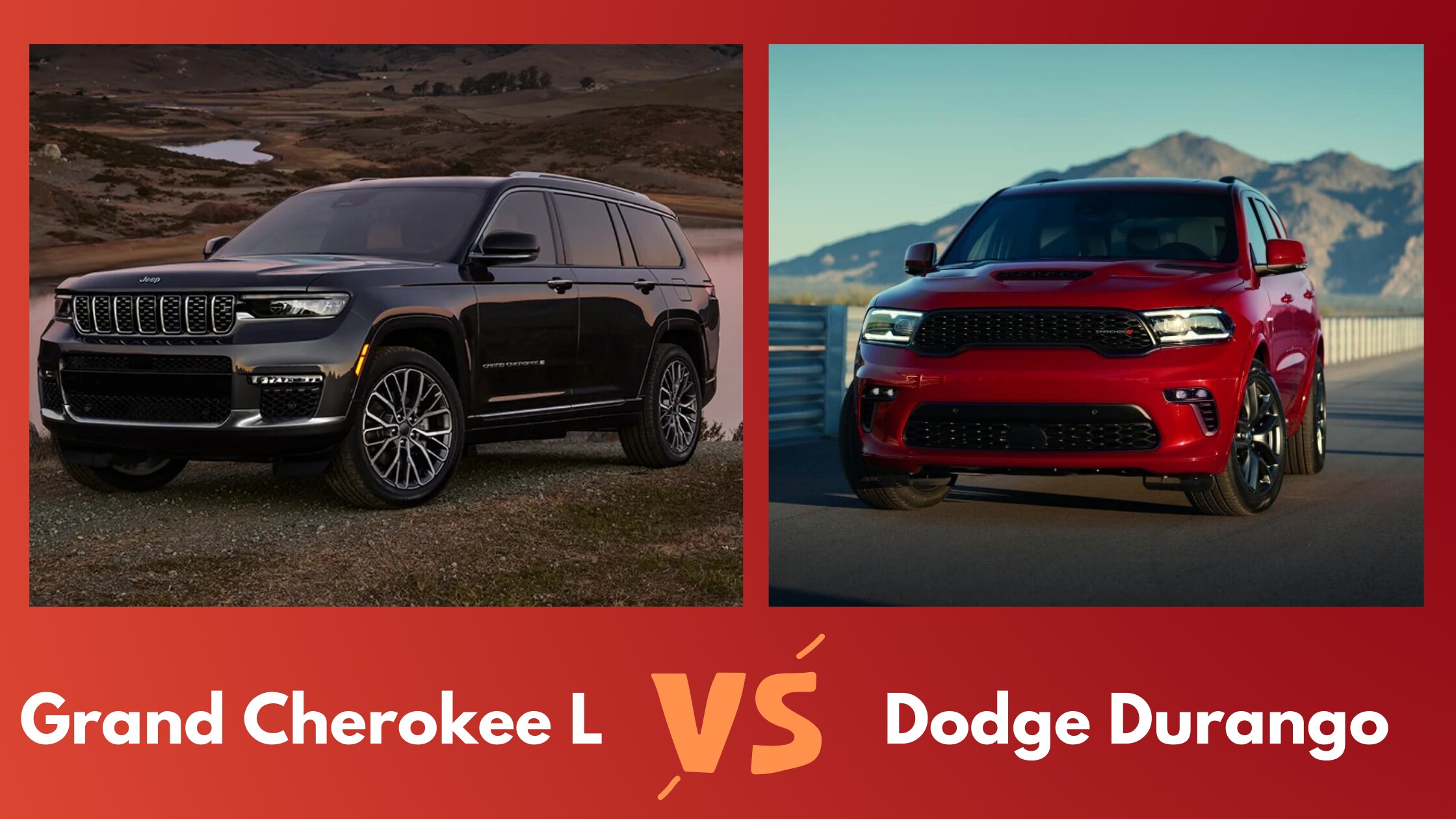 Two efficient vehicles from two great brands, with 3 row seating, they're probably on your list to check out when purchasing a bigger SUV. Both suited for the Wisconsin winter in Medford, they boast safety and intuitive technology. What are the differences between these two and which one should you pick? Making a big purchase or decision is already hard enough, we'll narrow it down for our Rib Lake and Medford residents and let you know what vehicle is the right one for you!
Similarities 
Jeep's latest design for the Grand Cherokee L includes 3 row seating, something previous Grand Cherokees never offered. Now it's easily comparable to the Dodge Durango with similarities in many areas. They both offer seating for up to 7 passengers with the ability to fold down the second and third row for extra cargo space. They both share 8 speed transmissions and standard 3.4L V6 engine with rear-wheel drive. They also have similar fuel efficiency with their city mpg being 19 MPG, highway mpg being 26 MPG and a combined mpg of 21 MPG. The fuel efficiency of these vehicles is important to our drivers in Prentice, Stetsonville, Athens and Stratford, due to the daily commute for work and other necessities. Overall the basic need of more passenger seating is met by both models, but there are many differences and it will become clear as to which one fits your needs better.
Differences
The obvious difference is the exterior and look they each give off. The Dodge Durango gives off a sporty and aggressive look, while the Grand Cherokee L portrays a luxurious look. One major thing to note is the Dodge Durango hasn't been heavily updated in a while and the Grand Cherokee L is a new built model with many new features and add-ons which explains why the standard models have more updates than the Durango models. On standard vehicles they both offer similar features, but there are some that are standard to Grand Cherokee L , but would be an add on to the Dodge Durango models. For example, a 10.1 inch display screen comes with all standard features on Grand Cherokee L models, but not standard to Dodge Durangos unless it's added on. The passenger seating for the Grand Cherokee L offers 12 way positioning options with a massage function included, while the Dodge Durango only offers 8 way reclining positions. The Dodge Durango does offer a bigger engine and towing power that the Grand Cherokee L does not. An option Dodge offers is 6.4 L V8 engine, with Jeep having the biggest engine of only a 5.4 L V8. This explains why the Durango has more towing power as it can range from 6,200-8700 lbs depending on the options you choose. While they both offer the same seating, the amount of leg room is different, especially in the third row. Jeep offers spacious leg room in the third row, where even adults can sit there comfortably. Safety features that are offered as a standard in Grand Cherokees L, but optional on the Durango are the lane departure warning and the lane keeping assistant. These are some key differences between models that can lead you to making the right choice between the two.
Conclusion
At Medford Chrysler Center we would offer these two models to our customers, but it all depends on what your needs are. In terms of what model is more fuel efficient, both meet the same miles per gallon for your trips from Medford to Wausau, Rib Lake, or Thorp. We know you're looking to fit more passengers, but what type of activities will you be using the vehicle for. Are you planning to tow your boat to Kathryn Lake, Lake Wausau, or any other lakes in the area? With the Dodge Durango offering more engine power options, it would be perfect to tow boats, ATVS, or other recreational equipment in the summer. Maybe you're just wanting a vehicle to haul the whole family along to youth sporting events in Abbotsford, the Grand Cherokee L has spacious leg room and safety features to keep your family safe. One offers luxury with an off-roading capability, while the other offers power and a sportiness look. It all comes down to your needs, if you are interested in power and engines or techy features and add-ons for comfort and convenience.
Made your choice? Fill out the form below for pricing on your desired choice and we can get you closer to your dream vehicle!
QUICK QUOTE
* Indicates a required field