Drive Green in the Wrangler 4xe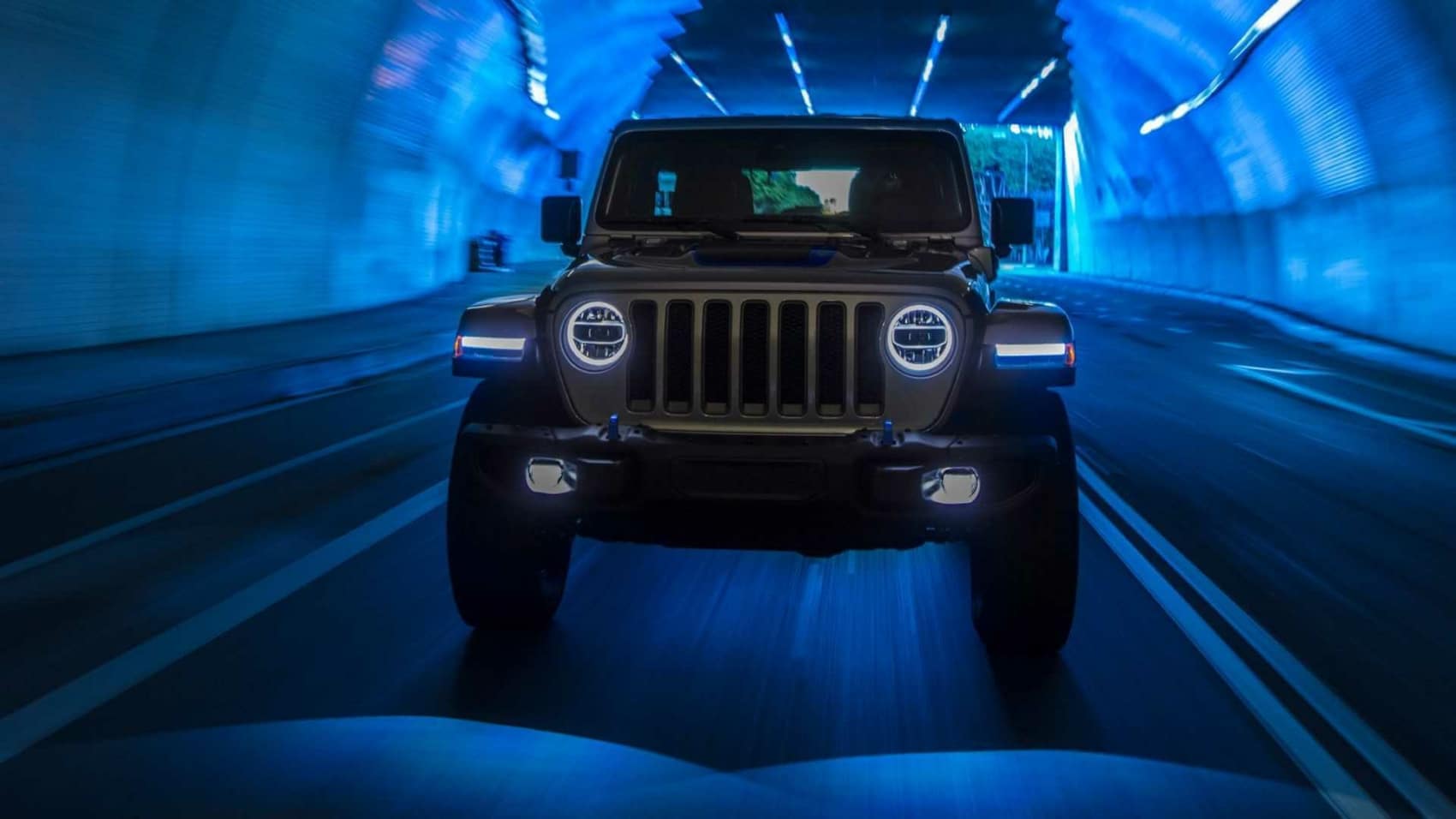 Electric vehicles are the future and the future is right now! Drive Green in the 2022 Jeep Wrangler 4xe, not only does it benefit our planet, but there are tons of advantages for you too! It's especially convenient when the gas prices are fluctuating as we have experienced recently across the country. The Wrangler 4xe is long-lasting in hybrid power which is perfect for rural areas like Athens and Prentice where the commute is longer than within a city. EVs are becoming more and more popular, stay in the loop and be informed on what this Jeep has to offer!
Power and Longevity 
The electricity longevity can range between the three modes you're using like hybrid, electric, and e-save mode. When you're in hybrid mode you're not solely using electricity to run your Wrangler, you're using the power of both electric and combustion engines. The electric mode uses battery power for low emissions in cities and e-save does exactly that, it saves your battery power for later. So, when being in hybrid mode the electric power is consumed first before any fuel is used giving you an estimated 49 MPGe, and the torque is maximized by the turbocharged engine and electric motors working together. Solely driving electric can give you a quiet sounding cruise of up to 21 miles, those short errand trips to the County Market or Walmart in Medford are perfect in this mode. Whether you're driving in hybrid or electric mode, you're saving on fuel versus driving a regular Wrangler. 
Pricing on Wrangler 4xe
Pricing starts at $54,595 on the Wrangler 4xe, available in three different models; Rubicon, Sahara and High Altitude. There are many incentives in buying or leasing a plug-in hybrid vehicle, there is a federal tax credit of $7,500 on eligible applicants, fill out the form here. In the long run you're saving hundreds of dollars on gas even in the hybrid mode. For our rural areas of Phillips and Rib Lake, this is something you should take advantage of when making grocery runs to Medford's Walmart or going for your annual checkup at the clinic. 
Charging
The length of time it takes for your Wrangler to be fully charged depends on which charger you have. Your Wrangler 4xe will come with a standard level I charger that you're able to use with any house outlet. This charger will fully charge your vehicle within 12 hours, so basically overnight if you're coming home from work and taking it back to work the next day. There is also a level II option that is an additional cost, but more practical in charging your Jeep fully within 2 hours after plugging it in. Although there aren't many charging stations available near the Medford area, if traveling to bigger cities like Eau Claire and Minneapolis, you'll be sure to find a charging station for your Wrangler while you're shopping! With EVs becoming more common, there will be more charging station infrastructure in place to accommodate the rise in electric vehicles throughout the states. Luckily, with the Wrangler being a hybrid model, it can run on either or!
Making the Switch to Electric?
You've decided to buy Jeep's hybrid Wrangler, well there are two ways to obtain your first hybrid. You can make the custom factory order and prepare before it gets to you or reserve it and once it hits our Medford lot it's yours! Or maybe you have a bit of questions before making the final decision, fill out form below for a quick quote and come visit us in store and we can explore all options and any questions you may have. We strive to make you feel comfortable and confident in your purchase decisions no matter what!
QUICK QUOTE
* Indicates a required field